We believe that our role is not only to support great businesses and nonprofits in the work that they are doing, but also to "walk the walk" by adopting leading sustainable and socially responsible internal business practices.
Green on the Inside
We strive to green certify all of our bank locations, where certification is available.
Beneficial State employees actively engage in education and action campaigns to reduce waste and energy usage reduction at work and home. In the past, staff have participated in the Eco-Challenge by Northwest Earth Institute, helping us implement new behaviors to reduce waste, energy and water usage, and introduced internal events and initiatives to promote environmental sustainability.
Beneficial State also has our very own Green Team, which is an employee-led culture committee that drives our internal sustainability efforts. Learn more about the Green Team and other culture committees below!
Our Seattle Financial Hub at the Bullitt Center
In 2020, Beneficial State Bank reaffirms our commitment to sustainability by opening a new financial center in Seattle's Bullitt Center, the "greenest commercial building in the world."  The 6-story, 50,000 sq. ft. building is the first urban mid-rise commercial project to meet the rigorous goals of the Living Building Challenge, the most ambitious benchmark of sustainability in the built environment. The Bullitt Center embodies our approach to rebuilding the environment and negating social injustices with our lending practices.
MEASURING AND DECREASING OUR CARBON FOOTPRINT
We track our greenhouse gas (GHG) emissions, set reduction targets, and implement policies and procedures to reach our goals.
In 2016, Beneficial State Bank merged with Pan American Bank and we gained 8 new branches and our full-time equivalent (FTE) staff increased from 65 to 165, over 250%.
This growth increased our total carbon emissions but our emissions per full-time equivalent (FTE) staff continue to decrease from 3.8 to 3.6 mtCO2e (metric tons of carbon dioxide equivalent) between 2018 and 2019.
Despite actively engaging our staff and implementing internal practices to promote environmental sustainability, we recognize that our organizational carbon footprint is not at zero. Thus, we engage Ecoshift Consulting, an independent third-party firm to track and provide a sustainability report to fully assess our organizational environmental impact and identify opportunities to reduce our resource consumption, GHG emissions and waste. We use this information to retire carbon offsets in order to be a carbon neutral organization and to decrease the limited supply of available allowances that utilities, power plants, and other regulated entities can obtain.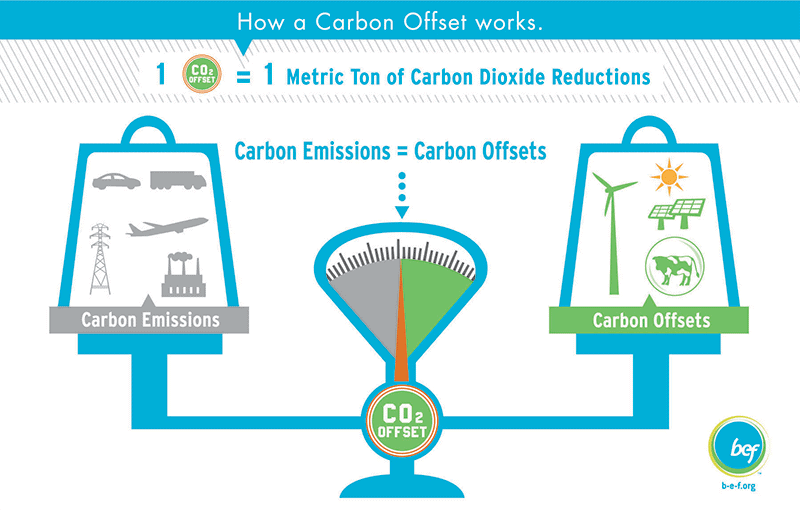 This year, we retired the equivalent of our carbon footprint of 324 mtCO2 emissions through Carbon Lighthouse, and invested in tree planting through Forterra's Carbon Capture Program.
Carbon retirement is an important tool to improve sustainability, but we recognize that it's not the solution. We remain committed to being a carbon neutral organization by retiring carbon offsets, while proactively finding opportunities to reduce our own emissions through our internal practices and initiatives.
EMPLOYEE-LED CULTURE COMMITTEES
Beneficial State has three culture committees whose members consist of staff and leadership. Within these committees, members work together to build work culture, implement initiatives that embrace our values, and provide ourselves with the resources to learn and grow as individuals and as a group.
Agents of Wellness
Learn More
Agents of Wellness
A strong organization cannot exist without healthy, happy employees. The Agents of Wellness is focused on promoting overall well-being through four areas: physical wellness, social wellness, emotional wellness, and community wellness.
Key accomplishments to date include: healthy snacks in branches, chair massages, annual organization-wide fitness challenge, and health conscious newsletters!
Diversity, Equity and Inclusion (DEI)
Learn More
Diversity, Equity and Inclusion (DEI)
In 2017, Beneficial State launched its Diversity, Equity and Inclusion Committee to proactively embrace diversity and promote equity and social justice within our organization and in our society at large. The committee developed objectives and common language to lay the groundwork for organization-wide training, communications, workshops on systemic oppression, and much more.
Key accomplishments to date include: inclusive welcome signs in branches; public statements and celebrations; organization-wide enrichment sessions on topics such as the Model Minority Myth, Gender Identity Inclusiveness, and Understanding and Interpreting Implicit Bias
Green Team
Learn More
Green Team
The Green Team drives our internal sustainability efforts. The Green Team has a mission to 1) reduce our consumption of energy, natural resources, and materials; and 2) reduce contributions to greenhouse gas emissions, air and water pollution, and landfills. 
Key accomplishments to date include: Green Business Certification, Earth Day branch celebrations, organization-wide waste reduction campaigns, and environmentally-focused quizzes and challenges.
GIVING BACK TO THE COMMUNITY
From day one, Beneficial State has been committed to supporting our community above and beyond its mission-driven lending by providing sponsorships to 501(c)(3) nonprofit organizations each year.
Historically we have provided the equivalent of 5-10% or more of Beneficial State Bank's profits. That's five to ten times the U.S. average corporate giving of less than 1% (.91%). In 2020, we provided $427,850 in sponsorships to 230 community organizations.
$4,566
Matching Donations
to environmental, social justice, and community nonprofits (2020)
2,088
Volunteer Hours
by our employees (2020)
COMMUNITY SPACE FOR GOOD
As the real estate affordability crisis continues in the areas we serve, more nonprofits and social impact businesses are experiencing difficulty finding physical space to operate in. We support these nonprofits and social impact businesses by offering our branch and office space free of charge for events, board meetings, trainings, and more.
Some organizations and events that we have supported include:
B Corp Local Bay Area gatherings to foster local community business development and the growth of the B Corp network

Retreats, conferences, and staff meetings for organizations such as Youth Radio, a national network of young journalists and artists and Greenlining Institute, a policy, research, organizing, and leadership development institute for racial and economic justice. 

Board of directors' meetings for organizations such as Latino Community Foundation and SupplyBank.org. Latino Community Foundation invests in Latino-led organizations and increases the civic participation of Latino people in California. SupplyBank.org partners with hundreds of agencies to deliver critical supplies such as diapers, school supplies, hygiene supplies, etc. to people in need.

A symposium on work and capitalism by Pro Arts Gallery in Oakland.